Endodontic & Periodontic Associates Ltd
Your Teeth Deserve Superior Care
Endodontic & Periodontic Associates Ltd offers a number of dental treatments that can keep your mouth healthy and your smile beautiful. Contact us today!
Dental Library
Articles of Interest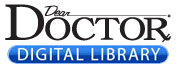 It is our great pleasure to provide you with the Dear Doctor - Dentistry & Oral Health Digital Library.Written exclusively by the foremost dental educators and clinicians in the field of dentistry, this library provides you with the latest developments and advancements on all aspects of dentistry to help you make the best decisions for your dental health. Such decisions can change not only your smile but your life for the better. If you have any questions after exploring the library, please feel free to ask our team.

You can get started by either searching for a dental term or procedure in the search box or you can view some popular articles below. Once the articles open, please feel free to print, email and share them with your friends and family.



Featured Periodontics Articles - View all

Understanding Gum (Periodontal) Disease
Have your gums ever bled when you brushed or flossed? This most commonly overlooked simple sign may be the start of silent (periodontal) disease leading to tooth loss. Learn what you can do to prevent this problem and keep your teeth for life... Read Article

Periodontal Surgery - Where Art Meets Science
This article is an overview of how the art of plastic surgical procedures and the science of periodontics can enhance the health and beauty of your teeth. You will learn what periodontal surgery is designed to do, what makes it successful and what to expect during treatment... Read Article

Warning Signs of Periodontal (Gum) Disease
This article provides the warning signs of periodontal (gum) disease. Don't wait until it's too late... Read Article

Diabetes & Periodontal Disease
Diabetes and periodontal disease are chronic inflammatory diseases that impact the health of millions of people. What you may not know is that diabetes and periodontal disease can adversely affect each other... Read Article
Featured Endodontics Articles - View all

"I'd Rather Have a Root Canal..."
A common misconception is demystified. Get the real story about this much maligned procedure that eases pain, rather than causes it... Read Article

Trauma & Nerve Damage to Teeth
Answers to treatment of specific dental injuries — not only do injuries and their treatment vary, but they are also influenced by the type of tooth, whether baby or adult teeth, and their stage of growth and development. From chipped to fractured teeth, modern dentistry's answers are here and now... Read Article

Signs and Symptoms of a Future Root Canal
If a tooth becomes diseased or is injured its root canal can become infected. For most people, it is pretty obvious that they have an infection because of pressure, throbbing pain and an increased sensitivity to heat, cold, and chewing. However, you cannot always rely on the symptoms alone to decide whether or not you need a root canal. Read Article

Common Concerns About Root Canal Treatment
The term "root canal" can send shivers down spines. However, preconceived notions that root canal treatment is filled with pain and discomfort are nothing more than outdated myths. In fact, root canal treatment doesn't cause pain but actually relieves it. Read Article
Other Articles of Interest

Bad Breath - More Than Just Embarrassing
The bane of humans for thousands of years, bad breath may be no more than the result of poor oral hygiene - or a sign of a more serious, underlying condition. Get the facts on what causes bad breath, and what you can do about it... Read Article

Oral Cancer
This article may just save your life. Learn how to notice any unusual lesions (sores or ulcers) anywhere in your mouth that do not heal within two-three weeks. Early detection is key... Read Article

What is Tooth Decay? - And How to Prevent It!
Tooth Decay is an infection, and many people don't realize that it is preventable. This article is the first in a series about tooth decay, perhaps the number one reason children and adults lose teeth during their lifetime. Explore the causes of tooth decay, its prevention and the relationship to bacteria, sugars and acids... Read Article

Tooth Decay - How To Assess Your Risk
Don't wait for cavities to occur and then have them fixed ó stop them before they start. Modern dentistry is moving towards an approach to managing tooth decay that is evidence-based - on years of accumulated, systematic, and valid scientific research. This article discusses what you need to know to assess your risk and change the conditions that lead to decay... Read Article

The Impact of a Smile Makeover - What does it really mean?
Americans are catching on to the emotional and social importance of a healthy, beautiful smile, and they're seeking out ways to improve their smiles. Learn why and what a change could mean for you... Read Article

Wisdom Teeth - To Be Or Not To Be
Facts you need to know about these curiously named teeth. They are so-called because a moderate amount of wisdom is supposedly achieved at about the same time these teeth typically make their appearance. This article will review the problems associated with wisdom teeth and whether or not they should be removed... Read Article

Oral Hygiene - Dental Health for Life
The best tools for maintaining your oral health and minimizing dental problems are a quality toothbrush, toothpaste, a roll of dental floss, approved mouthwash and good diet. Unfortunately, myths and folklore abound on how and what to use to best effect. This article cuts through the confusion with a winning game plan for oral health... Read Article
About Dear Doctor Dentistry Magazine
Dear Doctor – Dentistry & Oral Health is a dental magazine written for the education of the general public. Dear Doctor provides information that is accurate, authoritative, and trustworthy on all aspects of dentistry and oral health including teeth whitening, porcelain veneers, dental implants, cosmetic dentistry, smile makeovers and more.
Copyright © 2012 Dear Doctor, Inc. All rights reserved. Copying or reproducing any text or graphics is strictly prohibited.